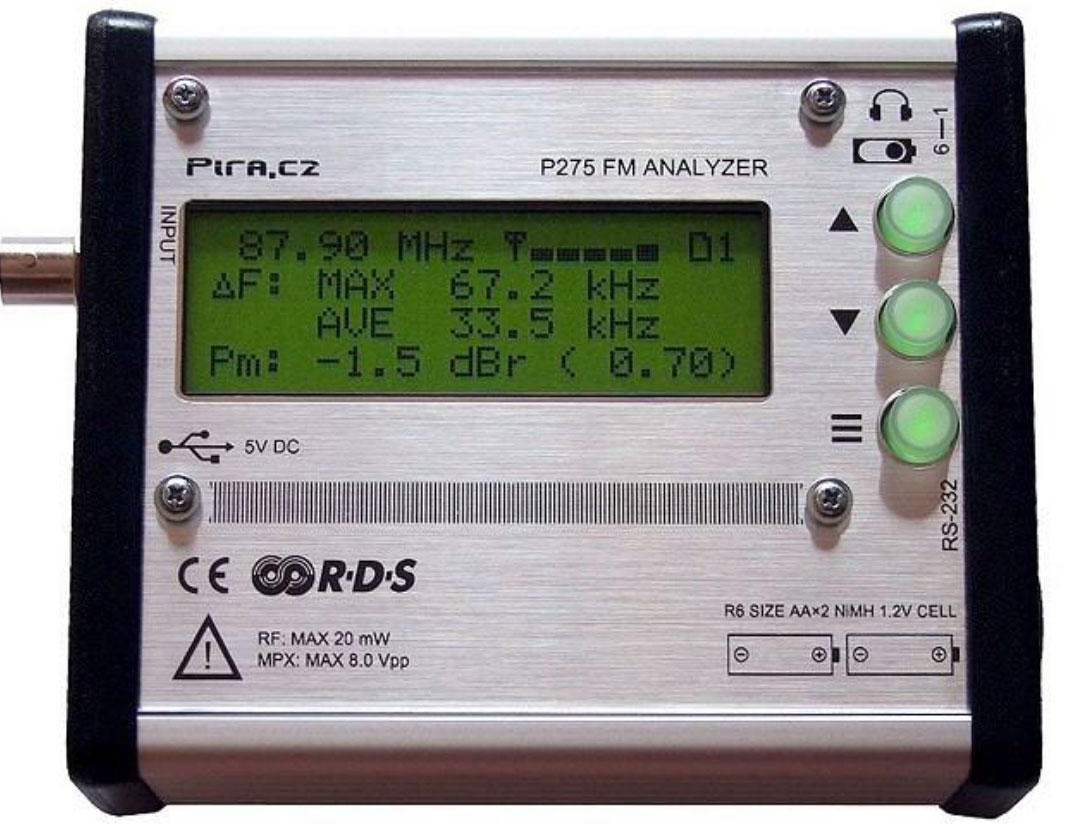 The new P275 FM Broadcast Analyzer from Pira.cz is a stand-alone low-cost solution for FM broadcast analysis. It provides both FM modulation and MPX measurements through a switchable BNC input. The built-in LCD display and simple to use control interface allows users to measure and collect data on the go, without any need for a PC.
The P275 analyzer is an essential piece of equipment for all FM radio stations to ensure the best audio quality and compliance with basic technical broadcast standards. It may be used for fixed installation as well as for daily work in the field. Durability and RF immunity is assured by the laser machined aluminium case with internal steel frame. The front panel is protected by an acrylic layer.
Contact Audessence sales. In stock in UK for immediate delivery.
Save
Save
Save
Save