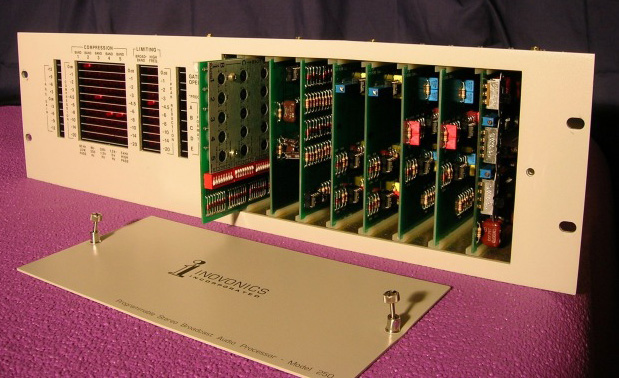 Full support service available to Inovonics 250 users. Re-capping, general repairs, conversion from 110 to 230V, modifications to GFi5 and beyond…
Save
Save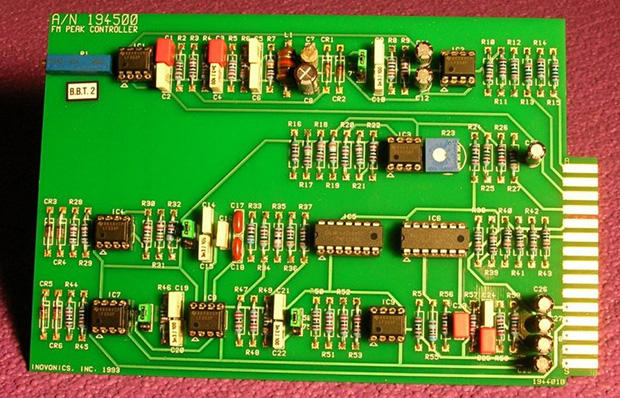 NEW!  We are now manufacturing the revised FM limiter card for this classic processor!
Manufactured to better than original specification
High quality PCB with gold-plated fingerstock, as per the original
This is the Mark II card, with much improved HF limiter
Please contact Audessence sales for further details.
Save
Save
---
Here's what a satisfied customer said about his 250 FM after we fitted it with the new cards and performed a full re-cap and modification service:
"The sound is fantastic, the mush has gone totally, everything sounds nice and clean. Spot on result.
I notice there is more consistency between tracks now, the older stuff (pre-90s) still sounds sweet, and the newer audio sounds great now too, with some of the hyper-compressed dance tracks sounding mind-blowingly great (I'm not really a fan of the music but have found myself listening to quite a few tracks as they sound so good!)."
---
From time to time we also have refurbished Inovonics 250s for sale, or we may be able to source for you on demand.  Please contact Audessence sales for details:
Tel: 0330 6600 108
Email: sales@audessence.com
Save
Save