Secondhand bargains from Audessence!
We've been going through some of our stocks recently and have amassed a few odds and ends that we are now offering on here. Please email sales@audessence.com if you like to buy, or to have more detailed information or high resolution photos of any particular item. 
Inovonics Omega DSP audio processor, this will be fully refurbished before despatch with new motherboard capacitors and fans etc. They are a great sounding unit and very easy to set up with analogue and digital inputs and outputs. £1100

A fully refurbished Inovonics 250 five band audio processor in good cosmetic condition. A classic processor that still sounds good today, popular with webcasters as well as FM services. Also good for 'talent monitoring' as there is no delay through the unit, making them ideal for processing a headphone feed. £600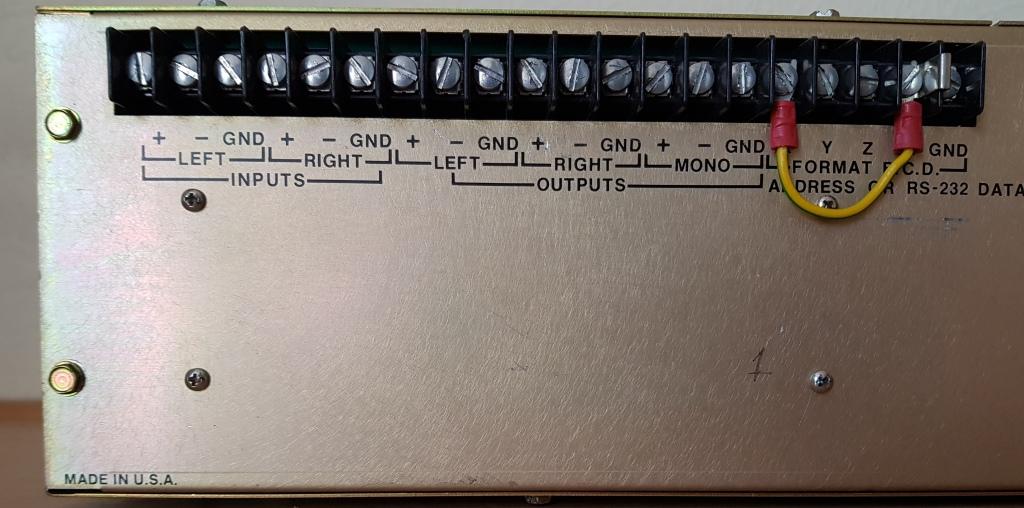 A pair of Inovonics 'mkII' FM limiter cards for a model 250 processor, these sound brighter and crisper when using the 250 in an FM environment. Can be bought with the unit above or sold separately, £150 the pair.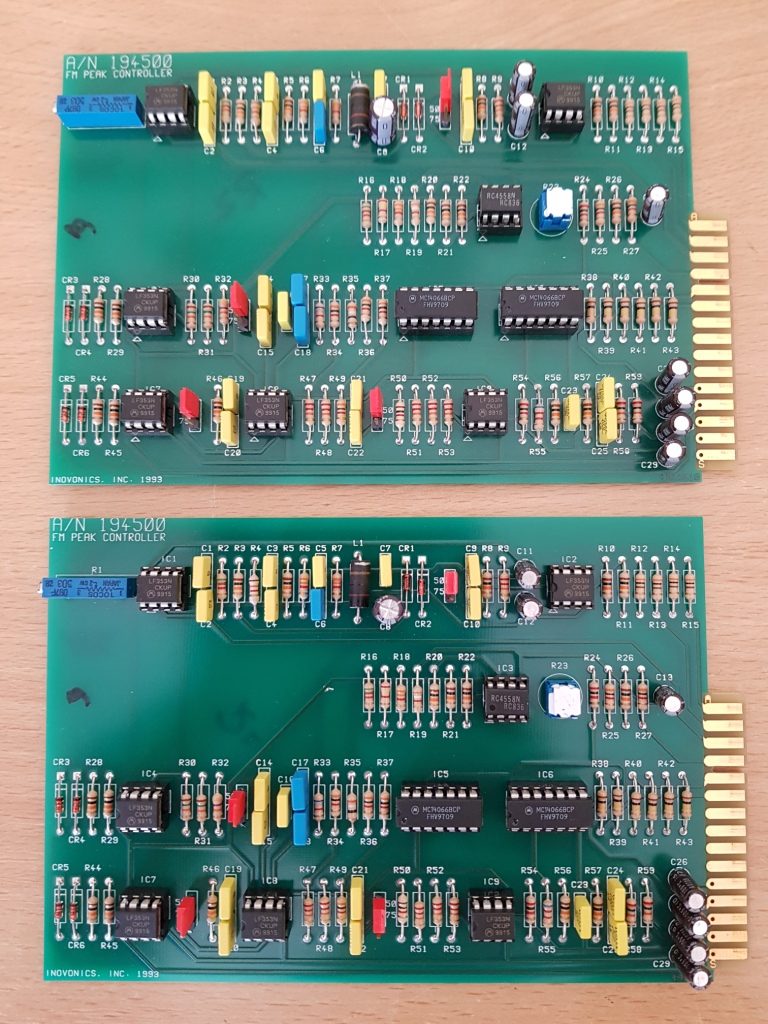 An Inovonics 255 'TriBand' FM audio processor in good cosmetic condition, complete with XLR tails for easy installation. Fully tested by us, all controls are working correctly and the often missing front cover is present. A less than common sight in the UK, they are not as competitive sounding on FM as the larger 250 but do have a distinctive sound and with zero latency they are ideal for headphone monitoring to keep your on air talent happy! £200


Canford Audio monitor amplifier model 20-301, this 1U rack mounted fanless audio power amplifier is ideally suited to powering studio monitor speakers as it's compact and silent. In great condition with twin volume controls (these can be covered with a bolt on plate to discourage tampering). Designed to a strict specification and built by Audionics, inputs are balanced on XLR with outputs on both 4mm sockets and Neutrik 'Speakon' connectors. A good solid 45 W RMS per channel. £75


WorldCast Horizon APT-X IP codecs. We have four of these available, three are analogue input and output while the other is AES/EBU only. In good working condition with a few marks from being rack mounted. £550 each or £990 for a pair, maybe make us an offer for all four!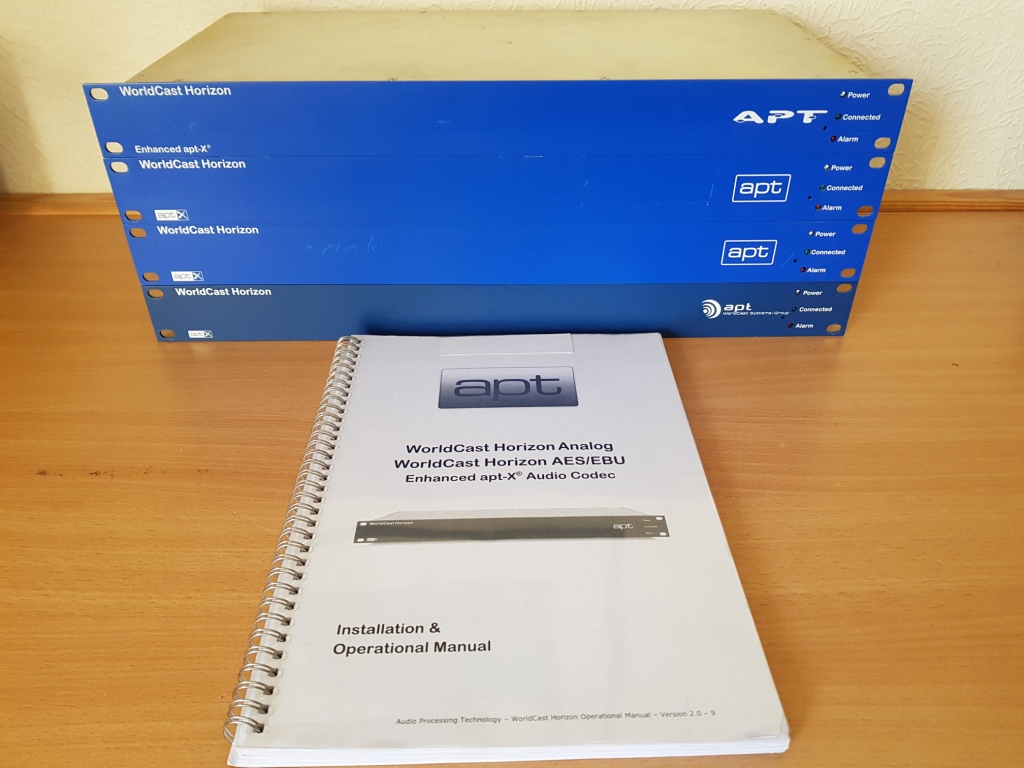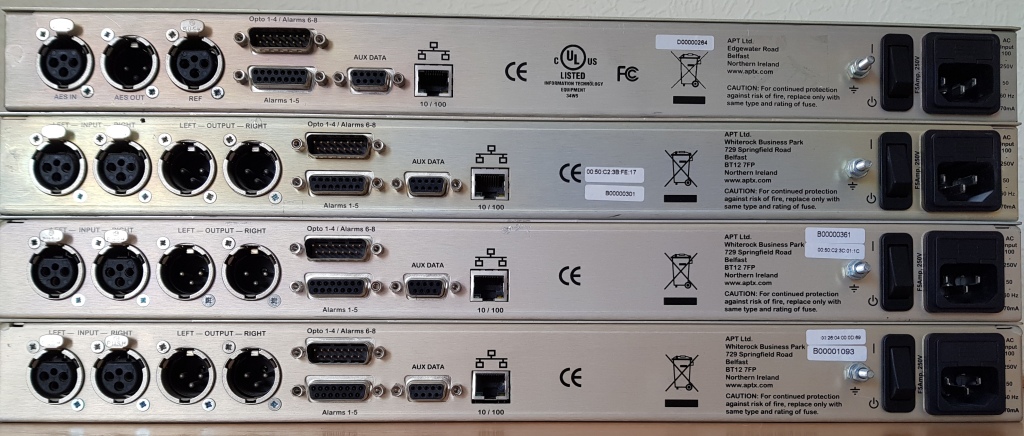 All prices are subject to VAT and carriage at cost. We will be adding to these listings regularly so please check back soon to find out what's available.