P175 FM Broadcast Modulation Meter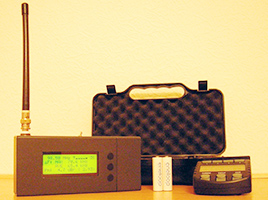 The P175 from Pira CZ is a breakthrough in accuracy, convenience and cost. Unlike other low-cost meters and 'band-scanners', demodulation and measurement are carried out entirely in the digital domain for perfect accuracy first time, every time. Temperature drift and warm-up times are history.
Measure peak deviation, pilot and RDS levels rapidly and easily in the field using the built-in LCD screen, no computer required. Decode and display all RDS groups to verify RDS data.
You can also connect to a PC via either of the USB and RS232 ports provided, and open up a whole world of sophisticated, accurate test and analysis, data export, logging, automation and more.
Contact Audessence sales for the unbelievable price … only a tad over GBP £250! In stock in UK for immediate delivery.
Save
Save
Save
Save